Students from Collegiate School were the founders of RampsRVA in 2005.
Their student club has raised funds for and built two ramps in 2023. 
Collegiate students built ramp #586 for Rachel R., who suffers from multiple health issues and is a permanent wheelchair user. Her care-giver daughters were ecstatic to see the ramp upon completion; great job, guys!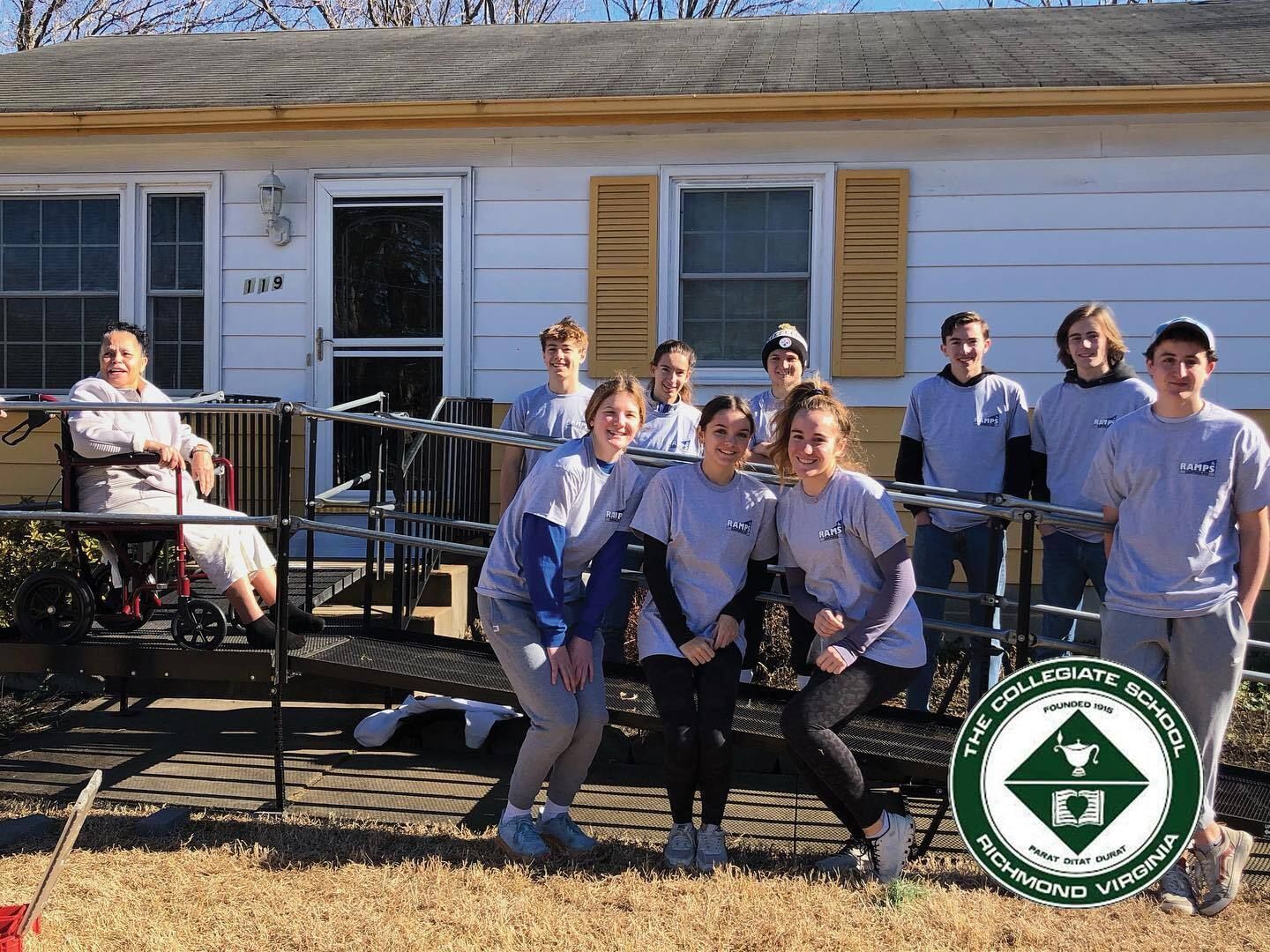 Sally M. is 70 years old and full-time wheelchair user due to neuropathy, diabetes, and a severe burn injury. Thanks to the students from Collegiate School, Sally will be able to get out of her home for medical appointments and not have to depend on a local ambulance service.