RampRVA makes the cover of regional magazine
In October RampsRVA was the featured story in the North of the James magazine.
On the cover is one of our amazing ramp recipients and  students from the Deep Run HS ramps club.
Click here to download the story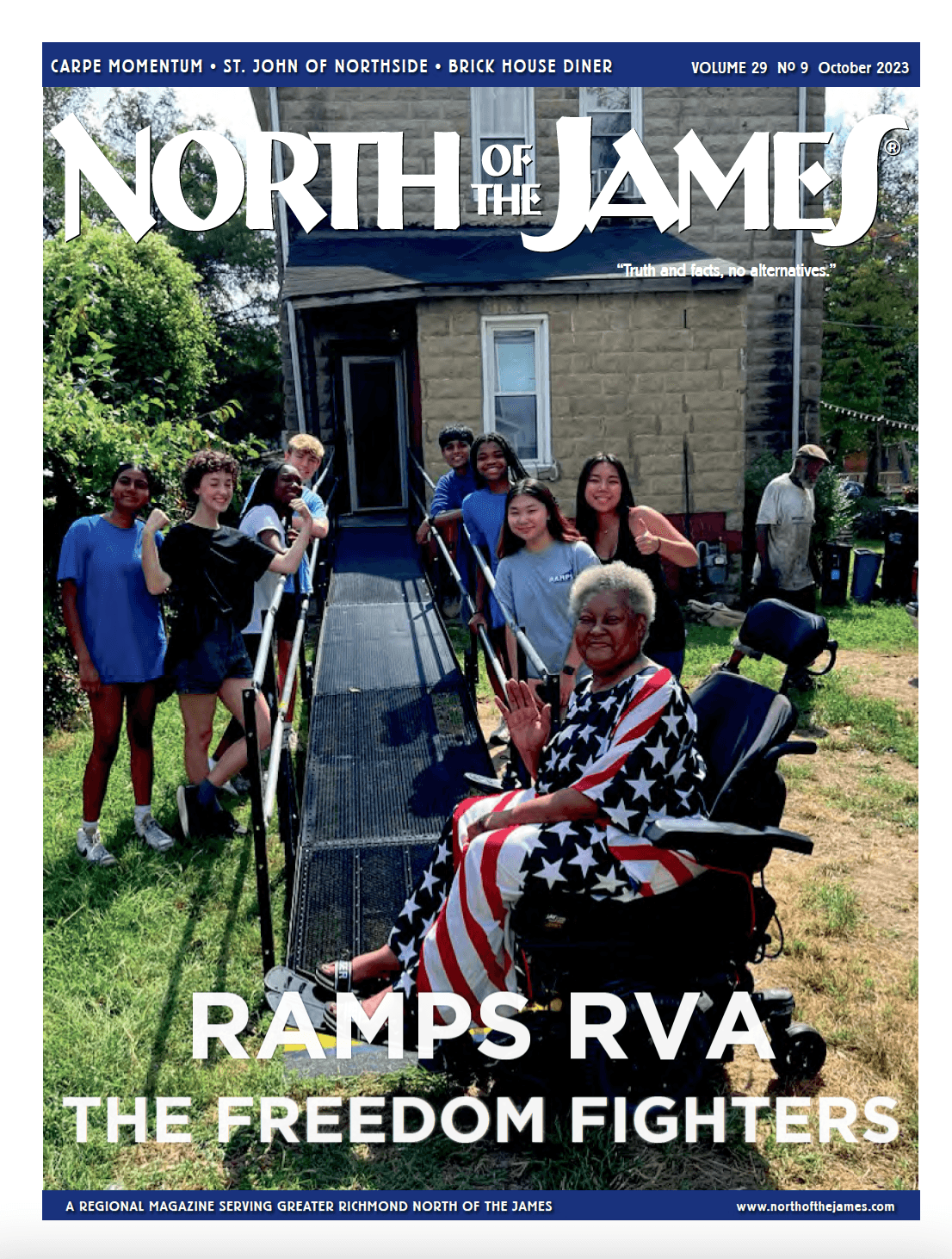 RAMPSRVA Partners Continue To Give The Gift of Freedom
As of November 1, 2023 RampsRVA volunteers have built 34 ramps this year. We have built ramps for people living with paralysis, spinal cord injuries, cancer, and  various other medical issues preventing our recipients from walking.
On May 20th we built our 600th ramp!
We send a big shout out to the following volunteer groups for a build well done:
School clubs: Collegiate, Deep Run, Glen Allen, Godwin, Maggie Walker, L.C. Bird, Midlothian, Monacan, and St. Catherine's
Corporate Partners: Altria, Burns & McDonnell, C&F Bank, CarMax, and Kinsale Insurance
Civic Partners: Midlothian Rotary, North Henrico Rotary and South Richmond Rotary
Club Members Give Their Time for a Great Cause
So far in 2023 student volunteers have given their time towards community events to create awareness about RAMPSRVA.
They have volunteered for the Caribbean Festival, The Mobility Works Resource Fair, and the Carytown Watermelon Festival.
In October RampsRVA was the featured story for the regional magazine, North of the James.
On the cover is one of our wonderful recipients and students from the Deep Run High School club.
Click here to download