Faith G is a 25 year old wheelchair user with a debilitating nerve disease. She lives with her parents and brother (and 2 beautiful rescue dogs) in Henrico County. Because she had been a very active, working person before this disease suddenly flared, being unable to leave her house was especially traumatic for her. This was an unusual build because the ramp goes from a back door onto the deck, which leads to the driveway. Carmax volunteers and RampsRVA interns made quick work of it Friday morning, and Ms. G was thrilled with the result. . Friday June 30th was the 4th team from Carmax this spring/summer to help change lives.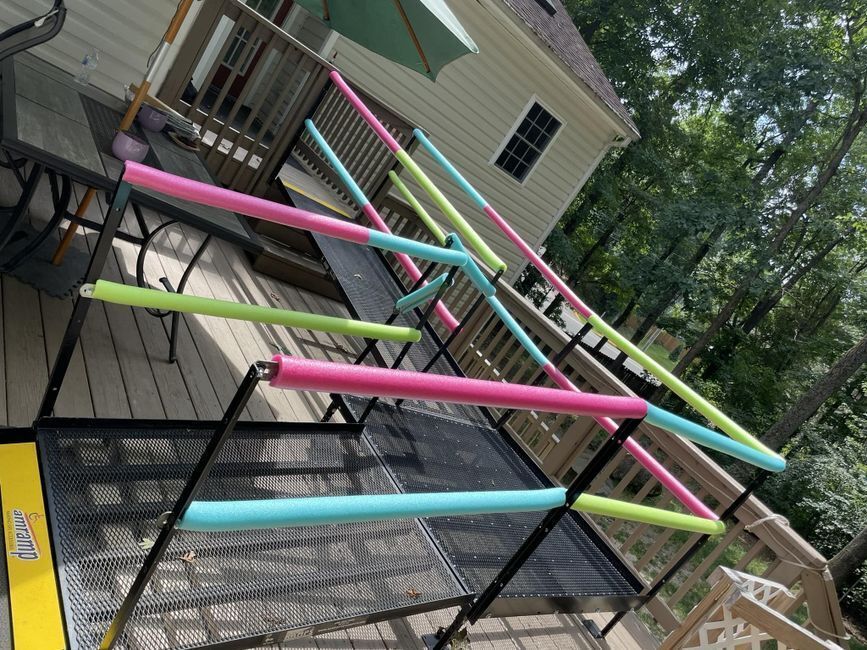 ---
Amjad N., a Henrico resident, is unable to walk after a stroke and now uses a wheelchair full-time. His wife and caregiver also has health problems and was struggling to get him in and out to appointments. 
Two small ramps (from the door and off the patio) built by RampsRVA staff Barry and Anne this morning solved the problem and made this family's lives easier and safer.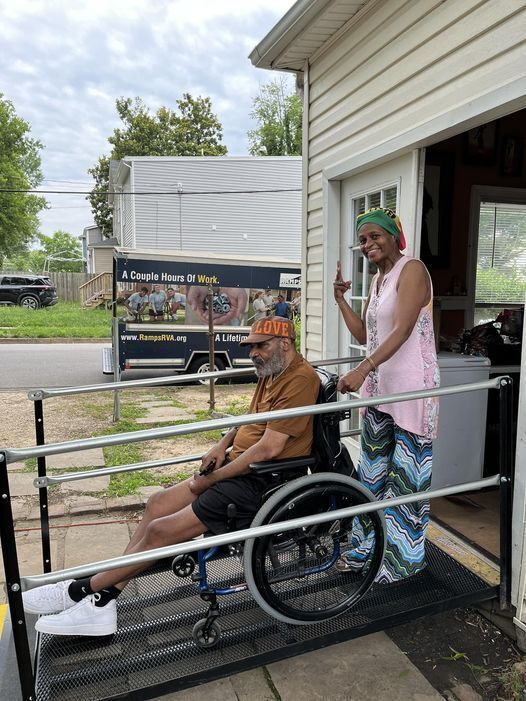 ---
Jacquekeela E.  has muscular dystrophy and has been unable to navigate in and out of her Varina home she shares with her husband and her mother. Today we had all kinds of fantastic volunteers pitching in to get her ramp built - Midlothian High School students, the Midlothian Rotary Club, our two Rampsrva interns, and several family members! It was a good team, and J's life will be a lot easier and safer with her new ramp.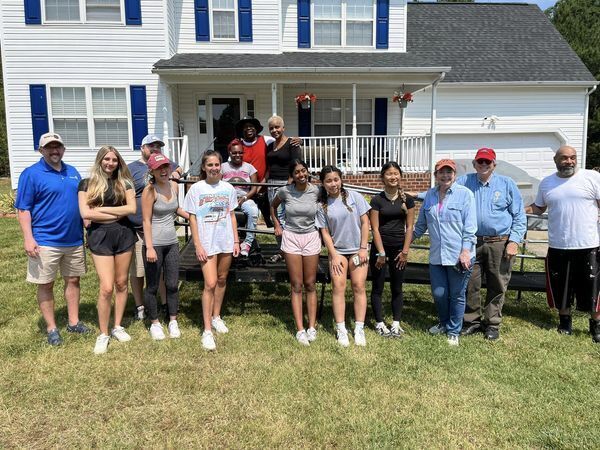 ---
Jaxon M., is 12 year old boy in a wheelchair due to a spinal injury. The ramp will make Jaxon's life much easier and safer, and the whole family was excited about their new independence. The fantastic students from Glen Allen High School and the volunteers from North Henrico Rotary Club spent a couple of quick hours on a beautiful Saturday morning building a ramp for Jaxon.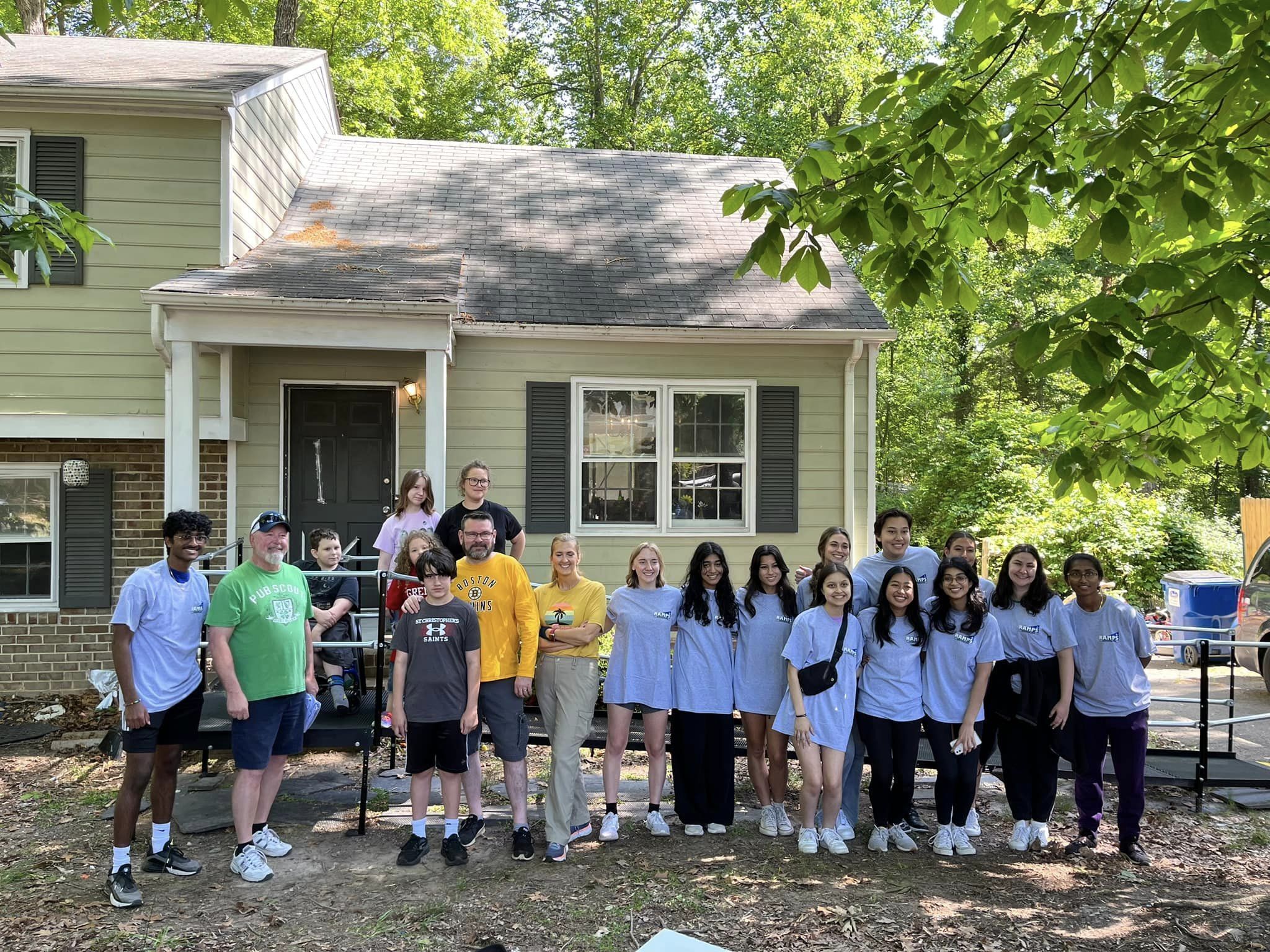 ---
Cynthia D. is a 50 year old woman who lives with her husband and friend in Southside Richmond and has been unable to get in and out of her house for months, due to lymphedema. On a very hot Thursday afternoon (June 29) these volunteers, along with RampsRVA interns changed all that. Thank you Carmax and The Community Foundation for giving Mrs. D her independence back!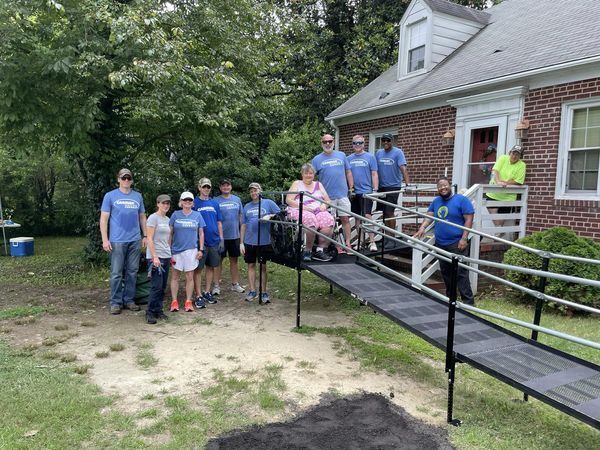 Several small steps connected by sidewalks can be just as daunting as a regular stoop for a full-time wheelchair user. Ms. G is a 84-year old woman who lives in a one-story condo in the West End. Severe osteoporosis and several falls have made her unable to walk, and it had become nearly impossible for her helper to get her out to appointments or to socialize with the outside world, a necessity for someone so used to an active and vibrant life.
The RampsRVA staff (Barry and Anne) made life easier and safer for her yesterday with the construction of two small and one long ramp(s), directly into her driveway.