The Monacan High School Club has been involved with Ramps for several years.  They built two ramps this year, one for Gary H and one for Mr. and Mrs. P.
Gary is a 70-year-old Henrico County resident who has severe spinal stenosis and was recently injured. After leaving his most recent rehab stay, he has been unable to use his legs.  His elderly brother has struggled to help him get to doctors' appointments, but he has not been able to leave the house for any other reason. All that changed with the help of the determined builders from Monacan High School on Saturday 2/18, under the direction of Dave Headly (Collegiate physics teacher and long-term RampsRVA volunteer). Gary and his brother, an experienced contractor who provided technical assistance with the build, were excited to use the new ramp, making it much easier for Gary to enjoy a life of increased mobility and independence.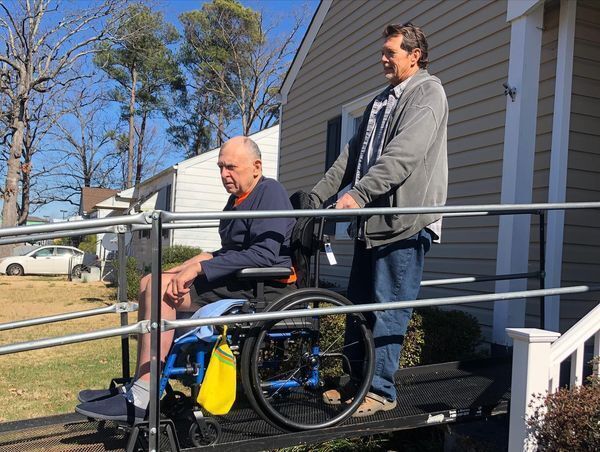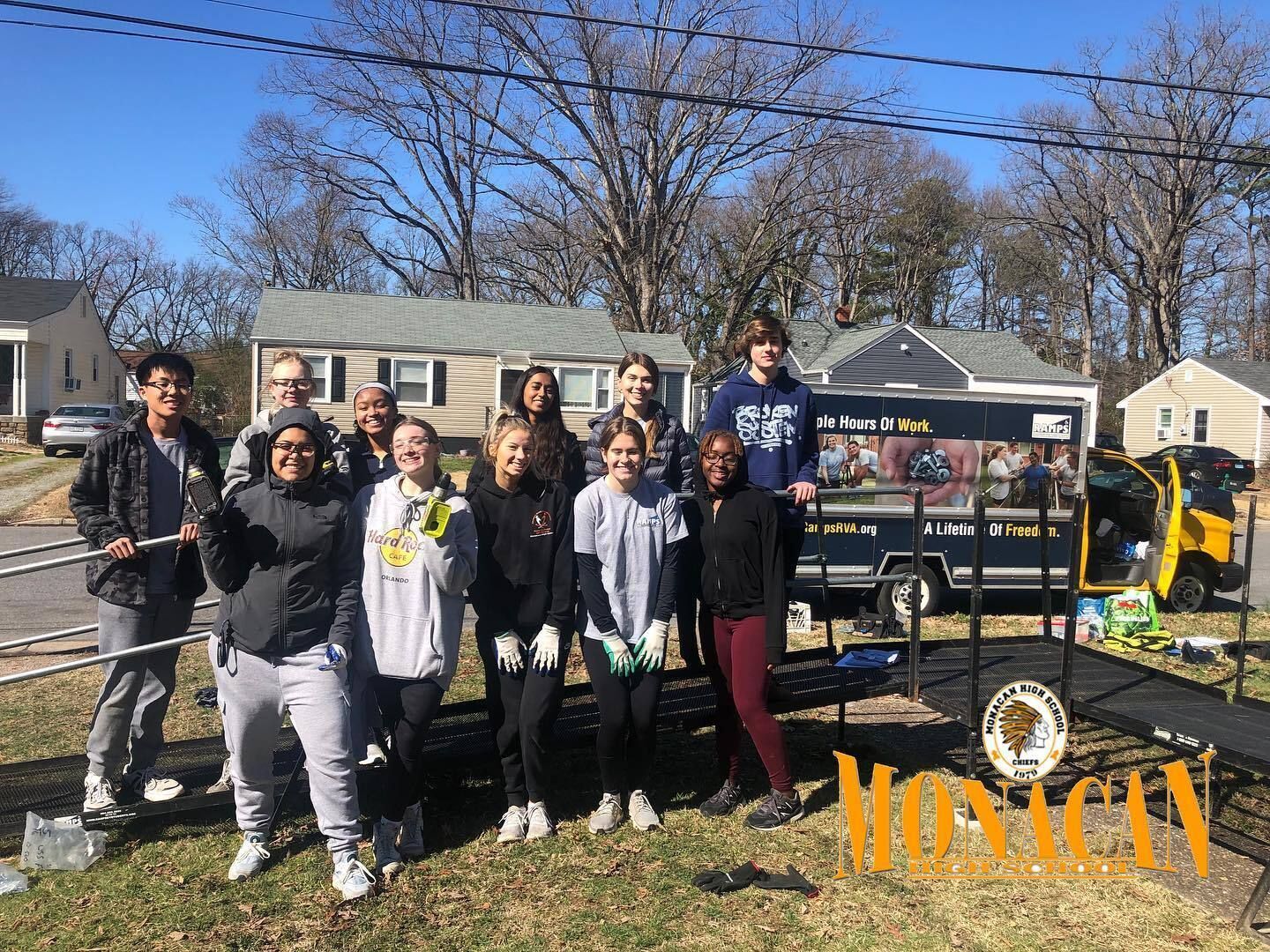 Mr. P uses a wheelchair full-time and had not been out of the house in months. Mrs. P uses a walker and was scared to use the steps after two bad falls. They both had missed doctors' appointments. The hard-working students from Monacan High School changed all that  when they built a ramp from the front door to the driveway. The grocery store, the doctor, fresh air, mobility and independence! Thank you Monacan RAMPS Club!